Family life revolves around the living room. For the launch of their Alexa-enabled televisions, Sony challenged my team at Amazon to inspire and educate customers about voice controls.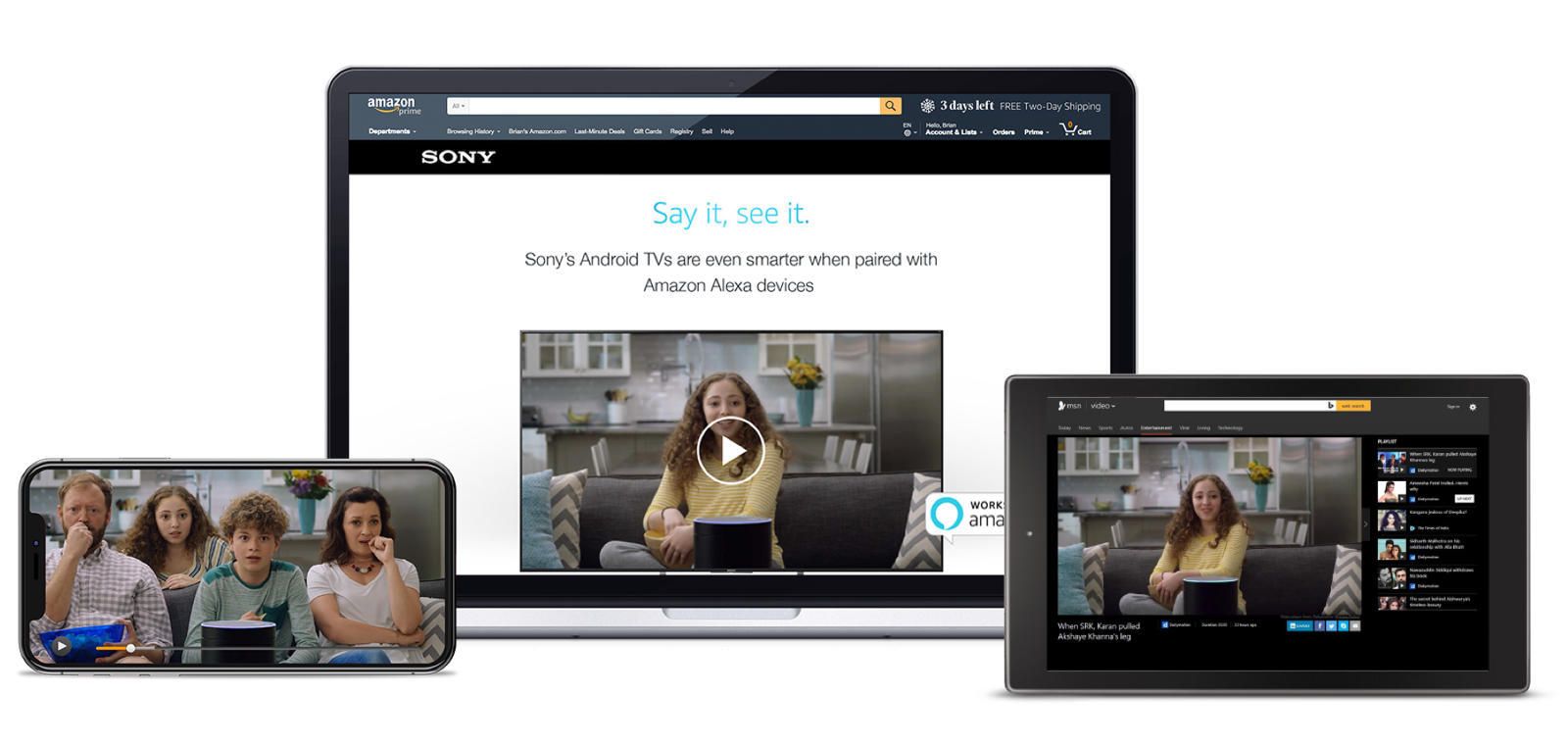 We created a campaign that transcended an e-commerce demo, capturing how Alexa makes TV work better for everyone in a family.
Our team designed the hero video to be cut down into five separate :10 micro videos mapping to different audiences, each with their own art direction, props, and lighting.
Video advertising on Amazon and off platform drove to a Sony-branded e-commerce store featuring the flagship television line.
Sr. AD: Chris Mizutani